AUSTRALIA'S BIGGEST MORNING TEA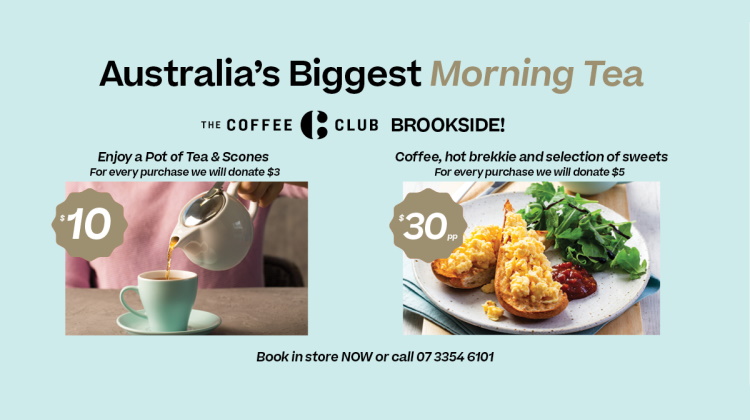 The Coffee Club Brookside are participating in 'Australia's Biggest Morning Tea'.
Between 10am and 12pm on Thursday 19th May, TCC customers can enjoy one of two deals that will donate funds directly to the Cancer Council:
1. Delight for One: A delicious scone and a pot of tea of your choice for just $10! TCC will donate $3 from each booking!
2. Bites for Two: Enjoy a small tea or coffee with Eggs on Toast and a selection of delicious sweets! TCC will donate $5 per person.
T&C's apply see in store for details.
To book a spot, call 07 3354 6101 or come in store (bookings close 16/5).