TIME TO GET CREATIVE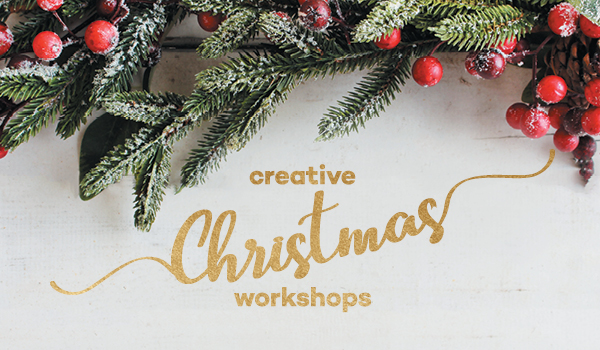 Grab your friends and join our fun, hands-on creative workshops to make your home merry and bright this Christmas.
Workshop session times: 
Hand Lettering Gift Tags & Cards Workshop – Thursday 5 December
 Join the team form Bris Style Inc. and create beautiful hand-lettered gift cards and tags, you can attach to gifts for family and friends. Learn the must-know lettering techniques, including mastering that tricky hand-script lettering.
4:00pm & 6:00pm – BOOK HERE
Gift Wrapping Workshop – Wednesday 11 December
Join the team from It's a Wrap to learn how to gift wrap like a pro. This 1.5 hour workshop will show you the best techniques for wrapping a square or round gift, plus how to finish with a beautiful bow, twine and tag. Included in your ticket is TWO COMPLIMENTARY GIFTS, which you'll be wrapping to either keep yourself or put under the tree for someone special.
4:00pm & 6:00pm – BOOK HERE
Gingerbread Making Workshop – Thursday 12 December 
A workshop that you and your little ones can enjoy. Learn how to build the perfect gingerbread house that you can take home and enjoy with the family at Christmas time.
4:00pm – BOOK HERE
Christmas Glass Jar Workshop – Thursday 12 December 
Create a beautiful centre piece for your table or give as a gift. Grab a friend and come on down for a fun night of Christmas glass jar decorating.
6:00pm – BOOK HERE
Each workshop is 1.5 hours in duration and cost is $20 per participant. Light refreshments will be provided.
For more FAQ's about our Creative Christmas Workshops CLICK HERE