STAY SAFE & CHECK IN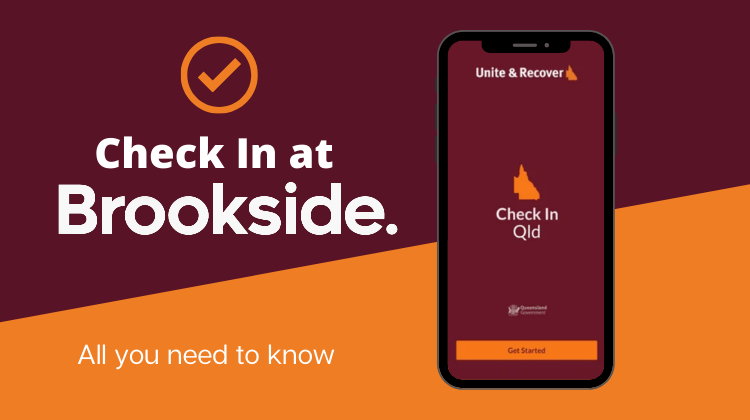 From Friday 25 June, Brookside is using the new Check In App to help keep you COVID safe.
Brookside has Check In Qld QR codes displayed conveniently throughout the centre and requests that all visitors check in prior to entering the centre. If you forget to check in upon entering or need assistance, please visit the Customer Service Desk near BWS. Alternatively, our code 476276 can be entered manually as opposed to scanning the QR code.
Privacy
Your details will be stored securely by the Queensland Government for contact tracing only (if required). Brookside won't have access to this information, nor will any third parties. You can download the Check In Qld app from the Google Play Store or the Apple App Store now – simply search Check In Qld.
Assistance
Please visit www.covid19.qld.gov.au/check-in-qld for step-by-step instructions. Alternatively, we can help you download and set up the app when you next visit. We can also connect you to our free Wi-Fi so the download doesn't use any of your mobile data. Once you're set up, all you need to do on your next visit is scan the QR code or type in the unique code provided.