THURSDAY TRIVIA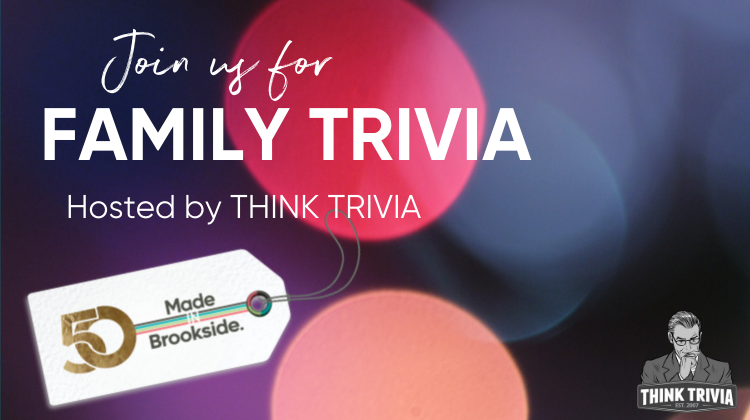 FREE FAMILY TRIVIA AT BROOKSIDE
Join us every Thursday from 21st October for our Family Friendly Trivia Night Hosted by Think Trivia!
Bring your family in and get them off their devices for an hour and share some quality time while Think Trivia does all the work!
Details below:
Session 1: 6:00pm – 6:50pm
Session 2: 7:00pm – 7:50pm
Location: The Arboury
There will be heaps of prizes to be won after every session so be sure to enter a team!